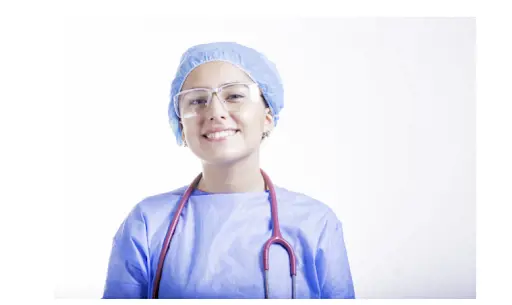 Step-By-Step Guide For Punjab Nursing College Admission
Are you ready to embark on a fulfilling journey in the field of nursing? If you aspire to impact people's lives significantly and have a passion for healthcare, Punjab nursing college admission is your gateway to a rewarding career. However, navigating the admission process can be daunting, overwhelming you with questions and uncertainties.
Fear not! This step-by-step guide clears your concerns and provides a clear path to securing your spot in one of the prestigious nursing colleges in Punjab. First, let's get into the admission requirements. Punjab nursing colleges have specific criteria that aspiring students must meet for consideration. These requirements typically include academic qualifications, such as completing the post bsc nursing govt colleges in Haryana program and a minimum grade point average. Additionally, specific colleges may require applicants to pass an entrance examination or an interview to assess their aptitude and suitability for the program.
Researching Punjab Nursing Colleges
Thorough research is crucial when it comes to exploring Punjab nursing colleges. It is essential to gather comprehensive information about the colleges, their programs, and admission processes. Dive into online resources, visit college websites, and seek insights from current students or alumni. Look for details such as the reputation of the college, faculty expertise, infrastructure, and student support services. Understand the eligibility criteria, required documents, and any specific entrance exams. By conducting thorough research, you can make informed decisions, identify the best-fit nursing colleges, and increase your chances of securing admission to a reputable institution that aligns with your career aspirations.
Understanding Admission Requirements
Before venturing on your nursing college admission journey, it is vital to grasp the standard admission requirements prevalent among Punjab nursing colleges. These requirements act as gatekeepers, filtering out applicants who must meet the established criteria. Educational qualifications, minimum grades, and relevant entrance exams play a pivotal role in determining your eligibility for admission. Familiarize yourself with the specific prerequisites each nursing college sets, ensuring you fulfil the necessary qualifications. Being well-versed in the admission requirements gives you a competitive advantage and allows you to focus on meeting the desired criteria.
Application Submission Process
Submitting a well-prepared and complete application is crucial to securing Punjab nursing college admission. The application submission process requires careful attention to detail and adherence to specific guidelines.
To begin, gather the necessary documents, which typically include academic transcripts, entrance exam scores, identification proof, and filled-out application forms. Ensure all documents are correctly organized, validated, and submitted within the specified timeframe.
Following the step-by-step process ensures that your application receives the consideration it deserves, increasing your chances of acceptance.
Admission Deadlines and Important Dates
Admission deadlines and other relevant essential dates are crucial to securing a seat in a Punjab nursing college. It is imperative to stay informed and mindful of these dates to ensure you take advantage of valuable opportunities.
The admission cycle typically comprises various critical dates, including application start and end dates, entrance exam dates, counselling dates, and result declaration dates. These dates are non-negotiable and demand your prompt attention. Mark them on your calendar, set reminders, and plan your actions accordingly.
Adhering to these deadlines, you demonstrate your commitment and punctuality, increasing your chances of being considered for admission. Remember, time waits for no one, so stay vigilant, meet the deadlines, and give yourself the best opportunity to secure access to your desired Punjab nursing college.
Preparation and Planning
Preparation and planning are vital aspects of successfully navigating the admission process for Punjab nursing colleges. Taking proactive steps and investing time in strategic planning can significantly increase your chances of securing admission to your desired nursing program. Here are some key points to consider:
Organize Application Materials: Gather all the necessary documents for the application process. These may include academic transcripts, recommendation letters, personal statements, and any additional supporting documents. Ensure that these materials are well-organized, complete, and ready for submission.
Entrance Exam Preparation: Many nursing colleges in Punjab require entrance exams as part of the admission process. Devote ample time to studying and preparing for these exams. Create a study schedule, review relevant topics, and practice with sample questions or previous exam papers. Seek guidance from mentors, join study groups, or consider enrolling in preparatory courses to enhance your chances of success.
Seek Guidance and Advice: Don't hesitate to seek guidance from mentors, teachers, or career counsellors who can provide valuable insights and advice. They can help you navigate the admission process, clarify doubts or concerns, and recommend choosing the right nursing college that aligns with your goals and aspirations.
Time Management: Effective time management is crucial during the admission process. Allocate sufficient time for researching colleges, completing application forms, preparing for exams, and meeting deadlines. Create a timeline or schedule to stay organized and ensure you have enough time to devote to each task without feeling overwhelmed.
Attend College Fairs and Information Sessions: Take advantage of college fairs, open houses, and information sessions hosted by Punjab nursing colleges. These events provide an opportunity to interact with college representatives, learn about the programs they offer, and gain insights into their admission requirements and processes. Attend these events to make informed decisions and gather valuable information.
Build a Support System: Surround yourself with a supportive network of family, friends, and peers who can provide encouragement and support throughout the admission process. Share your goals and aspirations with them, and lean on their guidance and assistance when needed.
Consider Phoenix Nursing Institute As Your Ideal Nursing College
In conclusion, securing a Punjab nursing college admission requires diligence, thorough research, and timely action. By understanding the admission requirements, meeting deadlines, and preparing diligently, you can maximize your chances of success. Consider Phoenix Nursing Institute, your ideal nursing college, and let your dreams take flight as you embark on a fulfilling journey in the healthcare field.
When choosing an ideal nursing college in Punjab, Phoenix stands out as a beacon of excellence. With a reputation for providing top-notch education, state-of-the-art facilities, and experienced faculty, we offer an unparalleled learning environment for aspiring nurses.
Stay updated with Phoenix's admission notifications, immerse yourself in the application process, and ensure you meet all the deadlines. Remember, success begins with informed decisions and a proactive approach. Start today, and pave the way to a promising nursing career in Punjab.