Workshops & Seminars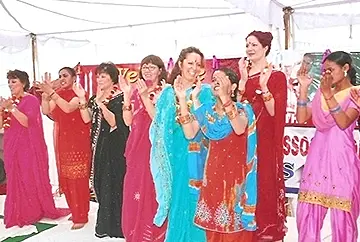 Workshops & Seminars
Knowledge Unleashed: Phoenix Institute's Engaging Workshops and Seminars
Ignite your passion for learning and professional growth at Phoenix, the Global Institute of Nursing. We take pride in offering diverse workshops and seminars designed to enrich your knowledge, enhance your skills, and broaden your perspective in the nursing field.
Our workshops and seminars provide a dynamic platform for engaging with leading experts, industry professionals, and esteemed faculty members. Through interactive sessions, hands-on activities, and collaborative discussions, we aim to create a vibrant learning environment that inspires innovation and fosters excellence.
Through these immersive learning experiences, you'll have the opportunity to expand your knowledge, sharpen your critical thinking skills, and stay abreast of emerging trends and best practices in the nursing field. On the other hand, our seminars offer a platform for thought-provoking discussions where you can explore contemporary healthcare issues, engage in collaborative problem-solving, and gain insights from experts in the industry.
At Phoenix, we believe in continuous learning and professional development. Our workshops and seminars are designed to empower you to take your nursing career to new heights, equipping you with the skills, knowledge, and confidence to make a meaningful impact on patient care and healthcare outcomes.
Come to Phoenix, the Global Institute of Nursing, and unlock a world of transformative learning experiences through our dynamic workshops and seminars. Expand your horizons, connect with like-minded professionals, and embark on a lifelong journey of growth and success in nursing.