Sports Week 2018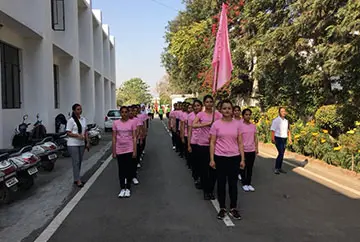 Sports Week 2018
Welcome to the Phoenix Nursing Institute's Sports Week 2018!
In a bid to promote a healthy and active lifestyle among our nursing students, the Phoenix Nursing Institute proudly organized a thrilling and exhilarating Sports Week in 2018. This exciting event aimed to provide a platform for students to showcase their athletic talents, foster team spirit, and create lasting memories.
The Sports Week kicked off with an electrifying opening ceremony filled with a burst of colors, music, and enthusiasm. Students, faculty, and staff came together, setting the stage for an action-packed week ahead. The event featured numerous sports and recreational activities catering to different interests and skill levels.
From heart-pounding track races to nail-biting football matches, intense basketball showdowns, and spirited tug-of-war battles, Sports Week offered something for everyone. Students engaged in friendly competitions, displaying their sportsmanship and determination. The camaraderie among participants was palpable, creating a vibrant and supportive atmosphere throughout the week.
The Sports Week also served as a platform to highlight the importance of physical fitness and overall well-being in nursing. This event encouraged students to prioritize their health and balance their academic pursuits with regular exercise and sports activities.
The event concluded with a memorable closing ceremony, where participants were acknowledged for their outstanding performances and contributions. Medals and trophies were awarded to deserving individuals and teams, celebrating their achievements and dedication.
The Phoenix Nursing Institute's Sports Week 2018 left a lasting impact on all who participated. It promoted a sports and fitness culture and fostered a sense of unity, teamwork, and healthy competition among our nursing students. We look forward to continuing this tradition and organizing more such events to empower our students and promote a well-rounded nursing education.