Independence day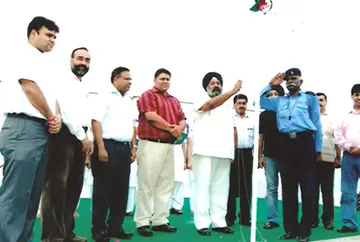 Independence day
Honoring the Legacy, Embracing the Future: Phoenix Institute's Patriotic Independence Day Festivities
Phoenix, the Global Institute of Nursing, joyfully commemorates Independence Day, a momentous occasion that signifies the spirit of freedom and unity. As an institution dedicated to nurturing compassionate healthcare professionals, we take immense pride in celebrating this significant milestone in our nation's history.
Our Independence Day celebration at Phoenix is a vibrant reflection of patriotism, cultural diversity, and the values that define our great nation. Through a series of engaging activities, we pay tribute to the sacrifices of our forefathers and honor the ideals that shape our collective identity.
Students, faculty, staff, and the local community unite during the festivities to showcase their talents, creativity, and love for the country. Colorful cultural performances, flag-hoisting ceremonies, and patriotic songs fill the air with pride and unity.
We also organize educational programs and seminars highlighting the importance of independence in the healthcare sector. These sessions emphasize the role of nurses in promoting health, advocating for patient rights, and contributing to the nation's overall well-being.
At Phoenix, we believe that celebrating Independence Day is a way to express our gratitude for the privileges we enjoy and a reminder of our responsibility to serve our nation and its people. Join us as we honor our country's freedom and continue our journey of compassion, excellence, and commitment to healthcare. Let us create a brighter future for our nation and its citizens.